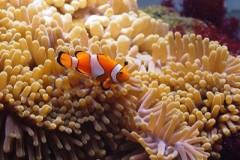 Townsville Queensland
Great Barrier Reef Townsville
Photography by: Varied

Townsville

Good morning, welcome to the Townsville Local Find Business Directory. Townsville is the Norths Capital, the temperature is currently at 27.7°C and humidity 59%.

Yourcity business directory for Townsville business. The most interactive local business directory online. Townsville can now enjoy local business listings, informative links, competitions, services and upcoming events in your very own city. Find places to visit and things to do, pay all your bills from the one location, easy access to the daily local news and news papers. Print discount vouchers and coupons from your favourite store or restaurant before you go out, or find out what's happening in your city today. Afterall... Our City is Your City!!

It's just got to be the place to be...!!

List your business in your city now, "IT'S FREE"
---
FIND, TRY & BUY LOCAL
Can your businesss be found here in Yourcity? Make sure your business details are correct! FREE LISTINGS NOW and upgrade packages available.

Promote your business where it counts and thats LOCAL.
Contact us on 1300 762 568 to find out how we can help your business grow


Add your business here now!
---
S
M
T
W
T
F
S
26
27
28
29
30
1
2
3
4
5
6
7
8
9
10
11
12
13
14
15
16
17
18
19
20
21
22
23
24
25
26
27
28
29
30
31
1
2
3
4
5
6