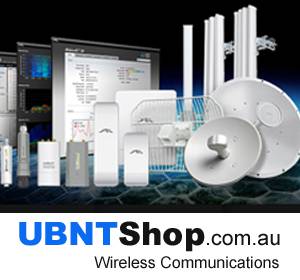 We are here...
UbiquitiShop
Ubiquiti Shop (UBNTShop.com.au) are Australia's leading suppliers of the next-generation communications technology. Ubiquiti design and manufacture disruptive technology platforms for emerging markets that drive profitable business models and enable ubiquitous connectivity. Ubiquiti technology platforms such as airMAX, airFiber, UniFi, and airVision, focus on unparalleled user experience combined with Industry leading performance at disruptive cost points.
Phone:

0744015151

Fax:

0747241888

Address:

601 - 603 Flinders Street

Townsville 4810

Email:
Website:
"Wireless Communications"