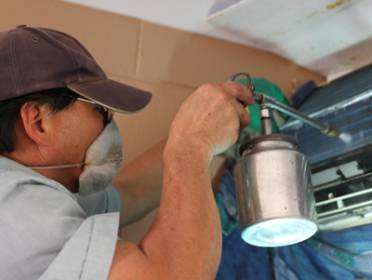 We are here...
More Details
Airconditioning Townsville, TCSNQ
Air Conditioning - Cleaning your airconditioners is a cool way to become aircon smart. TCSNQ Air conditioning maintenance can do a through clean on split systems and box type (RAC) wall airconditioners. Getting your airconditioners cleaned before summer is wise. Call Kevin Chun Tie today to schedule the cleaning of your air conditioners. Your family will appreciate it.
Phone:

0410388392

Address:

PO Box 1199

Aitkenvale Post Office. Townsville. 4814

Email:
Website:
Enjoy Clean Cool Air !