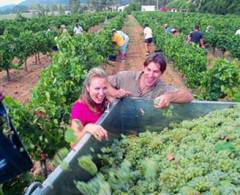 Newcastle New South Wales
Harvesting

Newcastle

Good morning, welcome to Newcastle, one of Australia's most historic cities. The temperature is currently at 21.4°C and humidity 58%.

When it comes to shopping, you won't find a friendlier or more relaxed place than Newcastle city.

We've got a terrific mix of retail outlets offering everything from the latest fashion and jewellery to books and gifts.

But our city's not just about retail therapy!

Head for the surf, take in the harbour foreshore, wander through our beautiful parks or hire a bike and discover our amazing architectural heritage. The choices are endless.

And did we mention the food?

The Hunter region produces some of the best food and wine in the country. So whether you're after a latte and focaccia at a friendly outdoor cafe or an elegant dinner for two (with a bottle of one of our famous reds perhaps), we're sure to have it covered.

And if you feel like partying on, we have a terrific choice of nightclubs, bars and other entertainment spots where you can chat over a drink, listen to great music or dance til it hurts - whatever your preference you'll be in no doubt that you've found yourself in a great city.
---
"BE A PART OF YOUR CITY NEWCASTLE"

Place your business in Yourcity absolutely FREE
Do you want to be seen on the Internet? Why don't you give us a call to find out how we can help your business grow
Phone: (07) 4728 4568
Receive great feedback on your advertisements and great placements in major search engines. Add your business here now.
---
S
M
T
W
T
F
S
26
27
28
29
30
1
2
3
4
5
6
7
8
9
10
11
12
13
14
15
16
17
18
19
20
21
22
23
24
25
26
27
28
29
30
31
1
2
3
4
5
6